After completing her degree in Exercise Science with a focus in physical therapy from Western Washington University, Dr. Ricker spent a year gaining experience at Natural Way Chiropractic in Bellingham, WA. Dr. Ricker then attended Palmer College of Chiropractic West in San Jose, CA, graduating cum laude.
In 2009, she established The Health and Wellness Clinic, PLLC with the goal of offering collaborative natural medicine that ensures all aspects of patient's health are addressed. Dr. Ricker provides personal attention with a specific and detailed approach to care. She is what is known as a diversified practitioner meaning she utilizes the most appropriate adjusting technique for the patient and problem.
Special interests include wellness, pediatric and pregnancy care, and sports injury. Dr. Ricker is certified in Webster Protocal, a specific chiropractic sacral analysis and diversified adjustment, the goal of which is to allow the baby to comfortably assuming the best possible position for birth.
She is also a certified FAKTR and Graston practitioner, with tools to address soft tissue and fascial distortion. Stretches, strengthening exercises, posture training and ergonomic education for every patient gives them tools to ensure a healthy lifestyle beyond their initial complaint.
Reach Out To Our Reception Team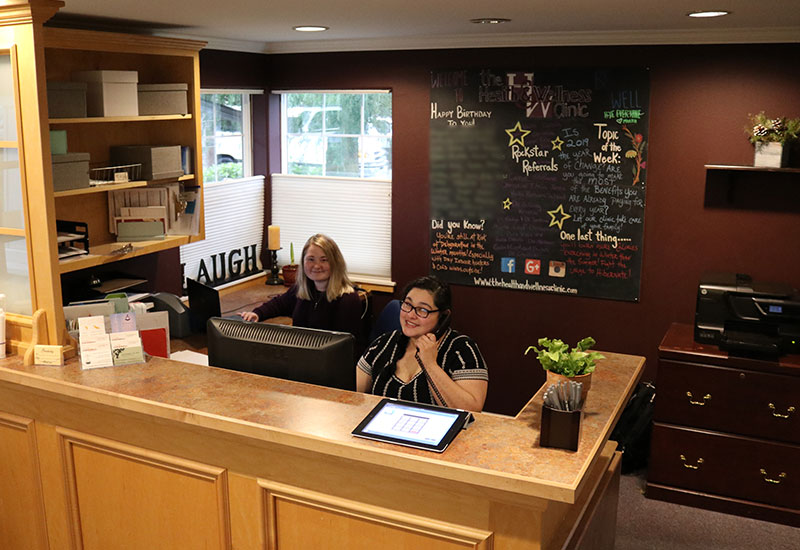 Find Out More About Our Clinic
or call Now:
(425)-776-3800