Vicki Lundsford-Hartzog, NTP, BEC
Nutritional Therapist
Vicki is a certified Nutritional Therapy Practitioner (NTP), Body Ecology Diet (BED) Coach, has completed Nutrition Response Testing (NRT) through Advanced Clinical Training, and is the founder of Pura Vida Northwest. Guiding people on their journey to a more balanced and healthy lifestyle, while ultimately helping them feel the best they possibly can, is her passion.
Her interest in health began as a teenager after her health issues from Candida dramatically improved once she changed her diet – leading her to discover of the power of food and its drastic effect on one's overall health and well-being. Many years later, she discovered the Body Ecology Diet – a way of life that was originally designed to rid people of yeast and fungus. With an increase in popularity, it was discovered that relief from a variety of issues was being experienced once people had integrated the 7 Body Ecology principles into their lives. This includes, but is not limited to, IBS, ADD/ADHD, diabetes, arthritis, chronic pain and many families even found their autistic children making terrific improvements!
Vicki offers Body Ecology Coaching sessions, Nutrition Response Testing, Emotional Freedom Technique (EFT) and can occasionally be found teaching classes or leading cooking demonstrations locally.
Reach Out To Our Reception Team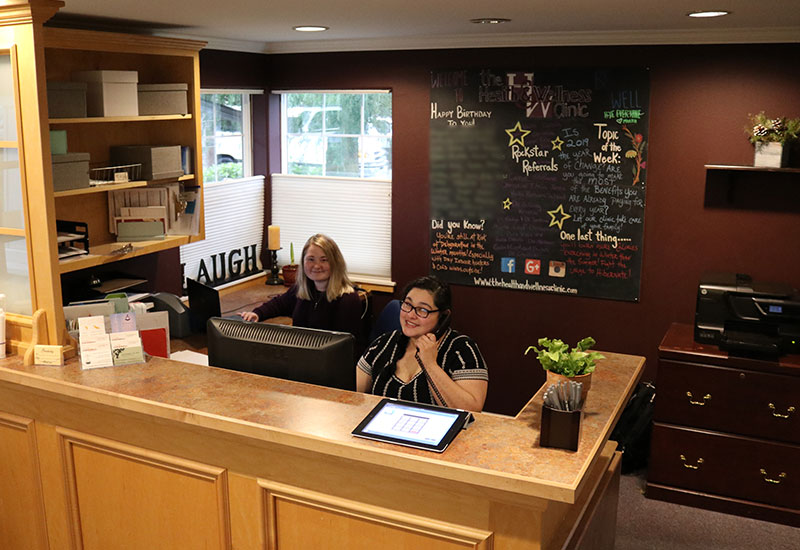 Find Out More About Our Clinic
or call Now:
(425)-776-3800